How Small Businesses Can Benefit from Back Office Outsourcing
Small businesses often face resource constraints and the need to focus on their core competencies. With VMG's back office outsourcing services, even small businesses can enjoy the advantages of streamlined operations, reduced costs, and increased efficiency. Hence, our tailored solutions cater to your unique business requirements.
VMG provides turnkey back office outsourcing solutions specifically tailored for US small businesses seeking to establish a back office in India. Hence, we have proven expertise to successfully implement your outsourced back office in India.
Versatile Work Processes
Your India back office, powered by VMG, can handle various work processes, including customer support, technical support, administrative tasks, IT development projects, sales and marketing work, and more. Thus, we have the flexibility to set up your outsourced back office for your specific business needs. For instance, we recently helped a small US legal firm that specializes in personal injury and disability to set up a back office in India; we hired qualified medical doctors in India to summarize the medical records for the law firm's attorneys.
Flexible Operating Hours
Choose to operate your India team during US business hours or around the clock. Our flexible approach ensures that your operations run smoothly, regardless of the time zone, enhancing coordination and productivity.
Cost Savings: Leveraging India's Talent Pool
By hiring talented employees in India at domestic salary levels, VMG helps you achieve significant cost savings. Typically, our back office outsourcing clients experience cost reductions ranging from 50-60% compared to similar tasks conducted in the US. Maximize your budget without reducing quality.
Physical or Virtual Office: Your Choice
VMG provides the flexibility to establish your back office in India as either a physical or virtual office. We cater to your preferences and requirements, offering hassle-free solutions for both.
Direct Interaction and Supervision
With VMG's back-office outsourcing service, you maintain direct interaction, monitoring, and supervision capabilities over your India team. Hence, you can decide how much direct involvement you wish to have in managing your outsourced back office in India.
Project Coordinator: Smooth Operations Guaranteed
VMG will assign a dedicated project coordinator to manage leaves, staffing, infrastructure, and other essential aspects. Therefore, we will take care of the ground-level supervision and administration of your back office in India. Rest easy knowing that your India office will function smoothly. We will also assist you with hiring and payroll activities related to the outsourced back office, freeing up your time and resources.
Swift Outsourced Back Office Setup
Time is of the essence, and VMG understands that. Hence, we can swiftly set up your back office in India within 2-4 weeks, handling all regulatory and compliance issues within the country. Leave the intricacies to us while you focus on your core business.
Take the first step towards efficient and cost-effective back office outsourcing from India with VMG. Find out more about VMG's back office outsourcing service from India. Contact us today for more details on the setup process and pricing.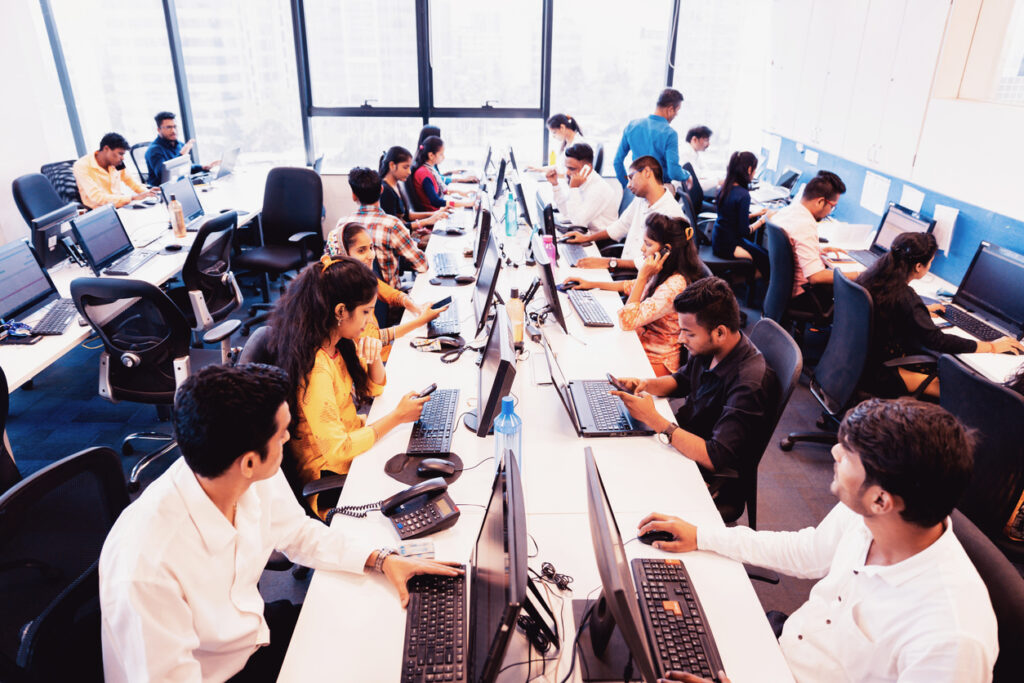 Useful resources:
Back Office: What It Means in Business, With Examples