Unlock Your Potential with VMG: Work-from-Home Opportunities for Women
VMG, a pioneering BPO company in Bangalore, has been providing work-from-home jobs in India for housewives, young graduates, and working professionals looking for remote work assignments. We offer genuine, rewarding work-from-home job opportunities without charging any fees or requiring any investments.
Pioneers in Work-from-Home Jobs
VMG boasts a solid track record dating back to 2005. Our commitment to offering work-from-home jobs has led to a team of over 400 professionals working throughout India, many of whom have been part of our projects for several years. Hence, with VMG, you will be joining a team that has many years of experience in remote work.
Empowering Women Since 2005
For nearly two decades, VMG has nurtured a diverse and talented team of women working from the comfort of their homes. We believe in growth and leadership. Many of our team members have risen to become team leaders, running their processes independently. Empowering women is one of our proudest achievements.
Your Skills, Your Future
We welcome talented women with diverse skills to join our ranks. Whether you possess special talents or simply a determination to excel, VMG offers jobs for you to succeed. If you looking for work-from-home jobs In India for housewives or young graduates, or you are an experienced professional looking for remote work, you can fill out the form (see below) to add your profile to our HR database. When a suitable project comes up, we'll reach out to you. All our openings are work-from-home jobs without investment or cost. Hence, with VMG, you are dealing with a credible company offering work-from-home jobs in India.
Flexibility and Excitement
Experience the freedom of flexible working hours and immerse yourself in internet-based projects and tasks. This is because we offer assignments aligned with your interests.
Full-Time and Part-Time
Whether you seek full-time commitment or part-time involvement in work-from-home BPO jobs, VMG supports your professional journey through suitable job opportunities.
Global Reach
Collaborate with clients from around the world, hence expanding your professional network and gaining exposure to diverse cultures and business practices.
Fair and Inclusive
At VMG, our hiring process is fair and inclusive. We evaluate candidates solely based on their skills, experience, and performance, free from discrimination based on factors like education, age, demography, or physical abilities. However, please note that our selection process is highly competitive due to the large number of applicants for a limited number of positions.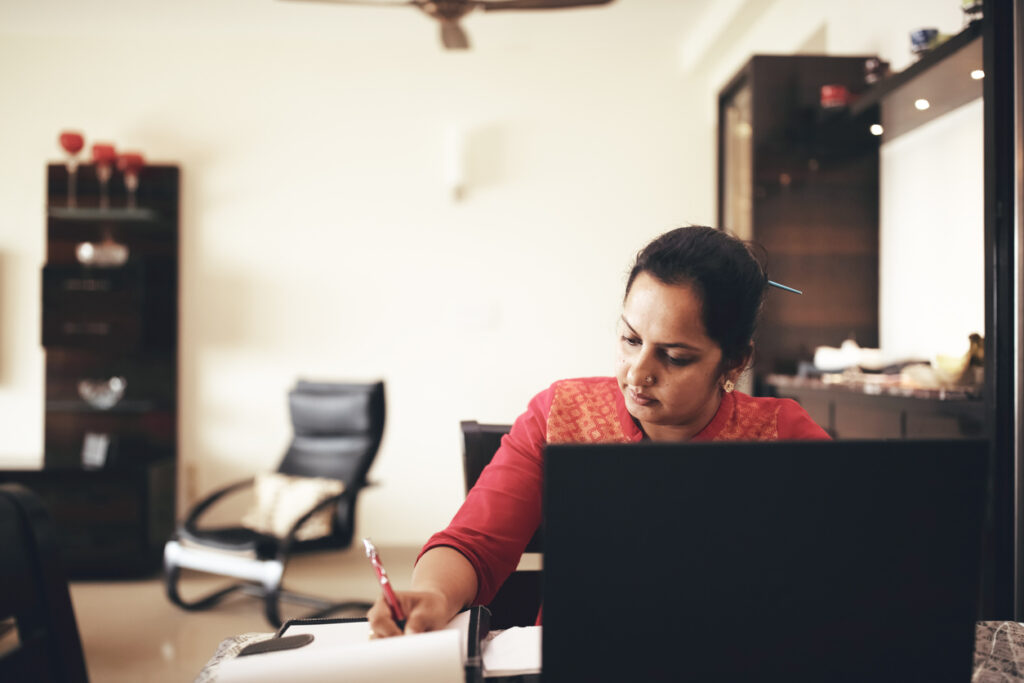 Take the Next Step
Use the form (see below) to add your profile to our database. When a relevant job opportunity arises, we'll get in touch with you. If you have any questions, please don't hesitate to contact us.